CycleWight was formed to campaign for better cycle provision on the Island. We work with any organisation or individual that wishes to work towards that goal. The group also participates in ways to encourage more people of all ages to learn of the joys and benefits of cycling.


LSTF News [amended]

Great news. The work on upgrading the bridle path around Quarr has been announced. The path is to close for approx 6 weeks, date still to be confirmed. This is part of the work funded by the LSTF. The allocation of the money is now more visible in all kinds of ways. The most obvious is the Wroxall to Shanklin route being upgraded. Work has also begun on improving the path from Quay Lane to the bridle path that leads to St Helens.
The Bicycle Island grants should have been submitted by now. The decision on which bids have been sucessful will be anounced in the near future. Let us hope that there have been some exciting ideas proposed.


GPSport
GP Sport – bring people to the Island on cycling holidays, we organise and manage Island based sporting events, and we take clients from the Island to the rest of the UK and into Europe on organised cycling adventures.....more

Junior Cycle Club [amended]

It is hoped to relaunch the very successful Junior Cycling club. Some details have been confirmed. There are to be six sessions on Saturday mornings. Each session will be 10-12.30. These timings will be reviewed after two sessions. They are to be at three different venues around the Island:Ryde Newport Sandown. At present they will be aimed at 10+. The Road Safety Team is to provide some bikes so as to allow as many young people to attend. The session will be will be a mixture of road training and fun/sport activities. Please let people know. Can you volunteer to help? This will not be a long term commitment but just for a couple of weeks to get it going. You do not have to have any particular skill - just a willingness to be there. If so please contact the organisers through alec.broome@iow.gov.uk.



Bicycle Island

"Visit Isle of Wight's" new campaign "Bicycle Island" has been launched.(See one of the new logos here) The initative is developing the economic reasons for attracting tourists who cycle. The central thrust of the campaign is to get people to stay. Materials and adverts will concentrate on this, showing the many things you can do while cycling here. New maps will be launched as well as new themes for rides. There are many routes published already but more is to be made of them. There are to be way marked 'off road routes'. Another strand of the campaign will be the slogan,"Drive less, see more"


The Cycle Festival - 13th-28th Sept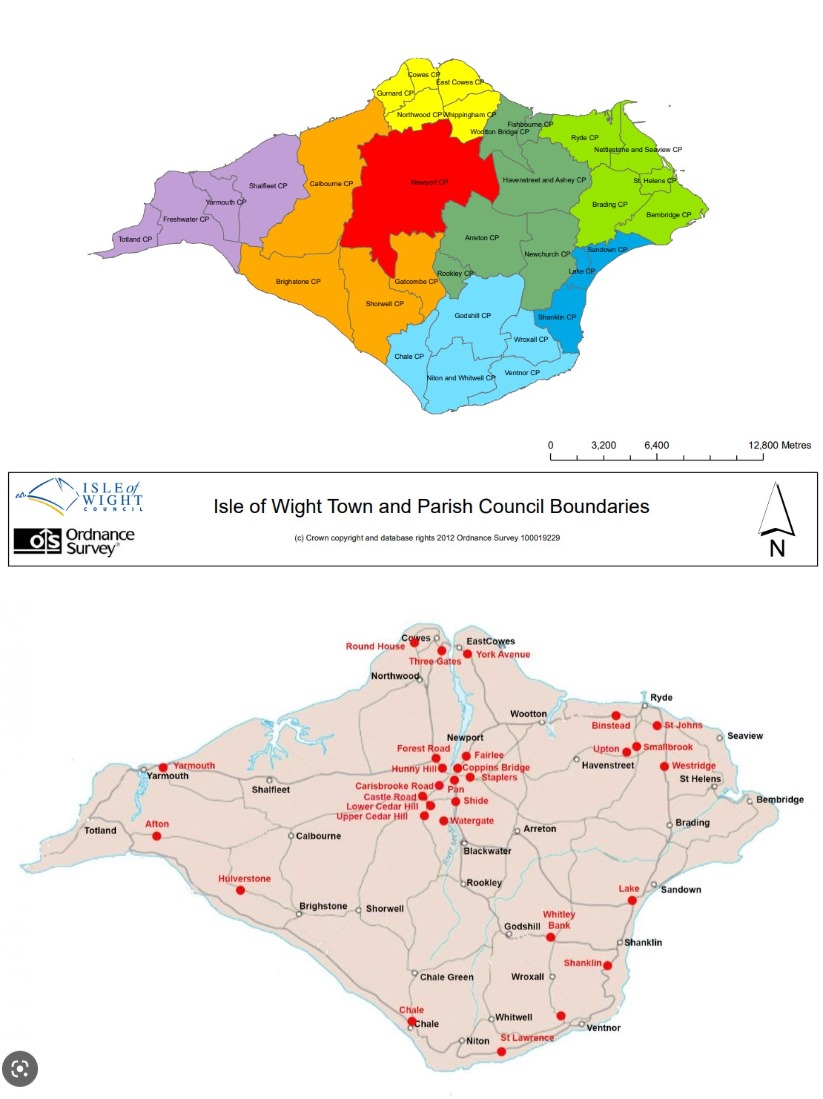 The Festival is to be retained for the time being though the funding support has been reduced. CycleWight is looking for funding for the launch event. For the last couple of years St James' Square has been closed to traffic and a variety of entertainment has been provided. If you know of anyone or an organisation which may be interested in supporting all or part of this, please do get in contact. The total cost would be approximately £1,500. As many mums say, "If you don't ask you don't get." If you are willing to offer to lead a ride would you contact,MariLouise.White@IOW.gov.uk. The Cycle Cinema has already been booked. There will be an event before the film to attract familiesl. Please put the date in your diary, 13th September. Any suggestions for films can be sent to Mari Louise or CW. More information HERE

Make Cycling Safer

CycleWight has been contacted by a variety of concerned people about their safety on the roads. CycleWight are in discussion with various bodies on how this can be improved. Several people have written to the council as the Highway Authority. Please make sure you include your own Councillor in your letter/email. They are supposed to representing your views and concerns. The more people on the Council that know of your worries the more likely something is to happen. There is very little money for cycle infrastructure after the LSTF monies end. One way forward is to use paint as means of slowing traffic or providing a cycle facility eg joint use path, permissive cycle route (on the road). Do you have some suggestions? Some of the advanced stop lines at traffic lights are suffering from wear and tear. Where are they? Are there any place where you think they could be added? Please do contact us to compile a list. There is some information about vehicles overtaking cyclists from the Highway Code for your information. It is on the drop down menu, "Campaigns"


CYCLEWight Facebook and Twitter
CYCLEWight has now both a Facebook and Twitter presence. Please join us online to keep up with the latest information