CYCLEWight is an advocacy group that seeks better cycle provision on the Island. We will cooperate with any organisation or individual that wishes to work towards that goal. The group participates in ways to encourage more people of all ages to learn of the joys and benefits of cycling.


Cycle Festival - 5-27th Sept

This year's festival is three weeks long and has even more events than last year. Over 80 at the last count. You can download the events brochure HERE. As with last year there is to be a cycle cinema at Seaclose. The great Isle of Wight public can vote on the film they would wish to see. This was a popular way of doing things last year and is being repeated. Other highlights of the opening day will be a pump track and a junior cyclo cross event at Seaclose. Other rides during the festival will include a tweed ride, a ladies only ride and a bimble! As usual there will be events that are physically challenging as well as those which consist of an easy ride, fresh air, a chat and a piece of cake.
Problems For Road Bikes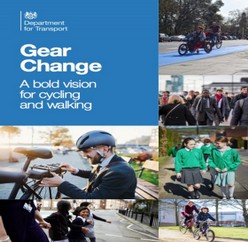 There have been several incidents over the last few months where a wheel on a road bike has gone into a drain. This has been in several locations, We contacted Island Roads about this. In some cases people did not report them so they were unaware of the issue. It is important that cyclists do report problems to Island Roads to ensure remedial action is taken. It also means that if action is not taken by IR than it can be pursued. This is a classic case of cyclists helping each other.
Island Roads - Report it online
Something New
There is a constant search for new routes and to gain more access to the countryside. For the last few years there has been a stewardship scheme where landowners are given funds to allow access to their land with footpaths and bridleways. The list of of the temporary rights of way are not well known. They can found at
https://www.iwight.com/Residents/Environment-Planning-and-Waste/Rights-of-Way/Public-Rights-of-Way/Open-Access-Land1
CycleWight would like to remind everyone that riding a bike is only permitted on the Bridleways on this list. Each agreement only lasts a specified time and the whole scheme will end in 2020. This is an opportunity for people to view areas of the Island that may well have not seen before.
Cycle Stats For The Island

We are now very familiar with the initials LSTF. Local Sustainable Transport Fund. As part of this cycle counters have been introduced to various places around the Island. The statistics make for interesting reading. For example Newport to Cowes, on average, has more than 8,000 cycle journeys using the track each month. Just think how much better that makes the environment by people not using cars and how much more healthy those people are.
Hopefully these statistics will assist in attracting further funding as it clearly shows if you provide the infrastructure people will use it, .Some of the counters do record pedestrians too.
On an interesting note there is something about a Wednesday! Now you have to look. Any ideas what it is - please do contact us!
view table here -
scroll down the table to see all figures
T
he long awaited Pearl Izumi event took place at Ryde. The weather was far from helpful but at the critical time it was dry. For those who were there it was an amazing event - a real spectacle. An intrepid reporter spoke to some of the teams at the end. They said it was a hard course made more difficult because of the wet surface.
The Business race , an opportunity for local people to have a go was excellent with Wight Mountain winning. Come on lads if a bike shop did not win it would have been a poor show.
Visit IoW made the most of such a prestigious event by having the film crew travel the Island a couple of day before looking at various places. Thankfully it was bright sunshine!
Congratulations must go to Tom, at Visit IoW, Ryde and IW Councils. Much maligned but well done to Island roads who managed to finish the circuit and provided much of the essential support for the evening. Let's us not forget the other stewards who gave up their time and finally the residents of Ryde whose lives were disrupted for a few days.
LSTF/ Bicycle Island gallery

Friends from the mainland are great but do you want them staying with you for a week! We have been contacted by two new new places offering cycle friendly accommodation.
Several people have left the committee of late. We could do with some fresh blood. We meet as a group approximately once a month. It is not onerous. It would be good to be able to hear differing views. The amount of work you take on is up to you but it is always good for the work to be shared around.
CYCLEWight Facebook and Twitter
CYCLEWight has now both a Facebook and Twitter presence. Please join us online to keep up with the latest information.
Using The CYCLEWight Calendar Below

If you click on an event, you may find additional information, or a link to the location of the event. You can easily add these events to your own Google calendar